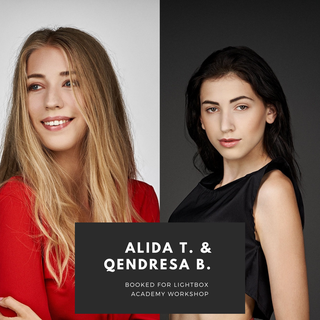 Our two 1 st Place Models Alida T. & Qendresa B. are booked now for the next workshop of the famous Lightbox Academy in Vienna. 
The workshop will be this sunday in Vienna and ist hosted by Robert Pichler. Alida had a lot of workshops in the past like for Michael Schnabl, for Qendresa its her second workshop.
photo/s: Marcel Lehner (example picture)
Profile of Alida T.
Profile of Qendresa B.