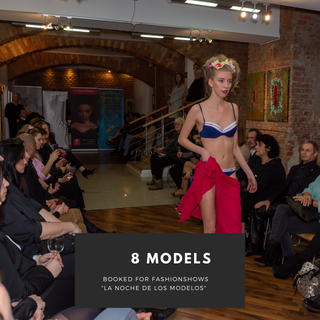 On saturday there will be the fashion top event "la noche de los modelos" in the Studio G in Vienna. 8 Models of 1 st Place Models are booked for the 3 fashionshows. 
The fashionshows will be with the brands Hand Made Story by Barbara Alli, Keti Berisha Fashion and "Hotkultur" (Ewa Zbaraza). The Make up is organized by "Reemotion by Emma Garic", the hairstyling by "Reemotion by Reemon Paulus".
On catwalk you will find 8 of our models: Alida T., Tamara S., Aleksandra J., Sarah K., Katharina D., Qendresa B., Julianna W. and Marissa T. 
During the breaks of the event, there will be a dance show by Daria Khamutinina & Yanier Ordoñez Rodriguez. (photo by Albert Stern/symbol photo)