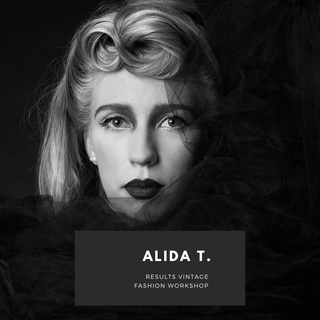 Our wonderful austrian-slovenian model Alida was booked for a Vintage Fashion workshop in Vienna with the LIK Akademie für Foto und Design. Here you can see the results, shooted by Victoria Schwarz.
Schwarz worked several years in the fashionbusiness in Milan and was published to many important magazines in the world, like the british Vogue. 1 st Place Model Alida was booked for her first modelmovement in China and is a popular workshop model in Austria. Without Corona crises, Alida would currently be booked in Milan. 
Here you can see Alida´s Modelprofile: Alida T.
photo (c): LIK Akademie für Foto und Design