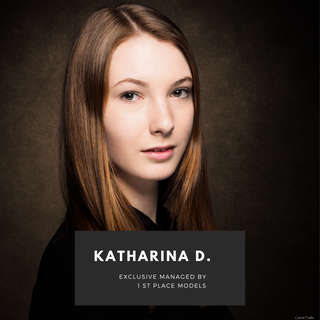 New Model at 1 st Place Models! The young Austrian model Katharina D. worked 4 years as model at People 2 People in Upper-Austria. Now the talented model signed in our agency!
Katharina was booked for several jobs before and still worked as model in Austria & Germany. She started in her old agency as child-model and after 4 years she decided now to start a new chapter at 1 st Place Models.
Welcome Katharina! Her model profile on our website will be updated soon, you can find it here: Katharina D.
photo by Gervin Fuchs