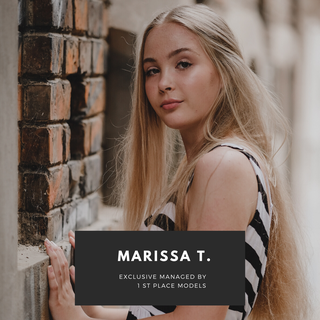 We welcome another stunning new model at 1 st Place Models Miami & Madrid! Marissa T., a young austrian girl, signed her first contract. Welcome Marissa!
Marissa is 15 years old and 1,76 meters (5' 77 ' feet) tall. She had her fist photoshoot yesterday with photographer Daniel Schaler. (Make Up by Maike Kolmer, Fashion by Ewa Zbaraza, Styling by Dominik Wachta)
Here you can see her model profile, which will be updadet soon: Marissa T.
photo (c): Daniel Schaler