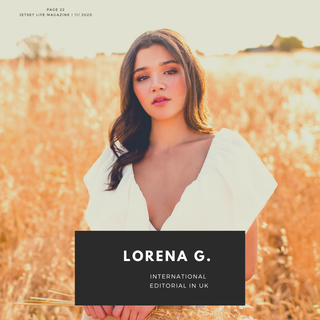 International Editorial for our spanish model beauty Lorena G.! The 1 st Place Model is published in UK with a 4 pages Editorial in november issue of Jetset Life Magazine! 
magazine: Jetset Life (UK)
model: Lorena G.
agency: 1 st Place Models
photographer: Diego MC
fashion: Zara
make up: Gema Bajo
location: Madrid countryside
Here you can see the model profile of Lorena G.