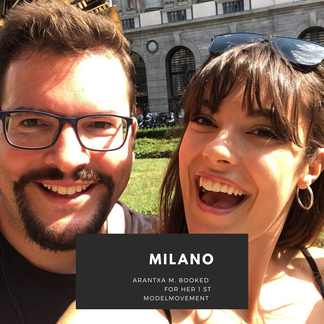 The spanish model Arantxa M. is working since many years as a model. Recently she is now an international model. 1 st Place Models is not official opened (opening at 02.01.2020), but we still booked the first modelmovement for our Arantxa.
Our Balarean beauty was booked now for 1 month in Milan for this authum/winter season. A special surprise was waiting for the 1 st Place Model: Our director Dominik visited her in Milan and had a look if everything is allright. He used the time to meet some bookers and important people in this business, to renew his connections with business partners. 
See Arantxa´s profile: Arantxa M.
photos: private